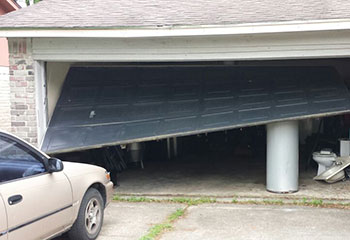 Garage Door Off Track
Customer Issue: Garage door off track.
Our Solution: We removed the door completely in order to fix the tracks. In addition to realigning the bent track, we also installed a new set of rollers in place of the old and worn ones. Finally, we re-installed the door and made sure it was moving smoothly and safely.
Walter Robertson
- Henderson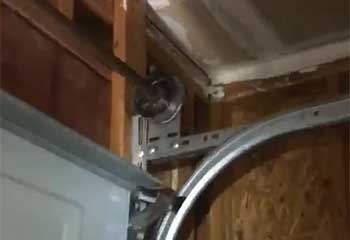 Track Replacement
Customer Issue: Dented track made the panels slip.
Our Solution: After assessing the situation we determined that the issue lied with the dented track. We quickly replaced it with a new Clopay track which was much more durable. Now this customer's door is operating smoothly again.
Deborah Zanity
- Henderson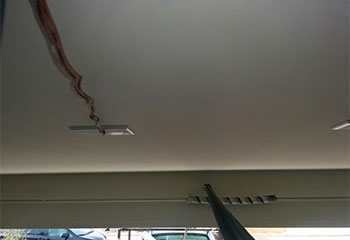 Spring Replacement
Customer Issue: Door spring broke.
Our Solution: After a quick examination we found the root of the problem – one spring had lost its tension. As a result, the second spring was about to break. We carefully replaced both with new, tougher springs, and adjusted their tension properly.
Solomon Durbin
- Paradise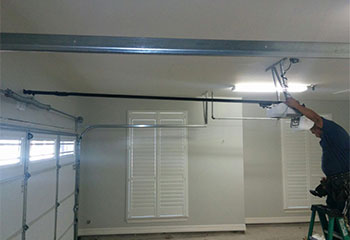 Opener Installation
Customer Issue: Wanted a backup battery feature.
Our Solution: We recommended the Liftmaster 8550w Elite Series opener, which comes with a powerful built-in backup battery. The customer found it to be a perfect choice, and after we installed it she started using her MyQ app to issue voice commands to her door.