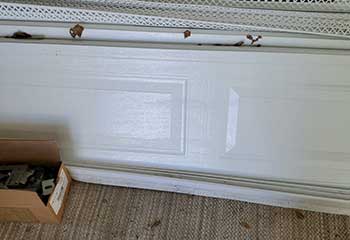 Panel Replacement
Customer Issue: Mr. Porter wanted to spruce up his home in order to sell it, and wanted our help taking care of a broken panel on his garage door.
Our Solution: Our team found that the panel was too badly damaged to simply repair. Instead, a replacement panel of the appropriate size and color was brought in. The garage door was taken out of the tracks to more easily access and uninstall the broken panel. In its place, the new one was bolted in and the door was reinstalled.
Salvatore Porter
- Boulder City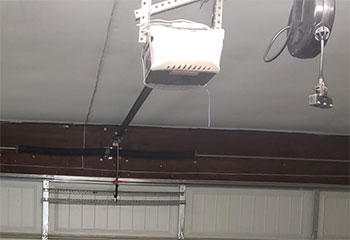 Opener Replacement
Customer Issue: After buying a new steel garage door that was too heavy for Mrs. Crowder's existing opener she figured it was time to upgrade to a newer more powerful model.
Our Solution: While discussing the different features Mrs. Crowder was interested in our team made several suggestions, out of which, she chose a belt drive opener (the Chamberlain B510 model). After installing it for her, our technicians demonstrated the different features and explained how to program and reprogram the remote controls as needed.
Olivia Crowder
- Enterprise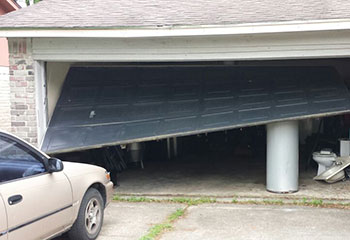 Garage Door Off Track
Customer Issue: Garage door off track.
Our Solution: We removed the door completely in order to fix the tracks. In addition to realigning the bent track, we also installed a new set of rollers in place of the old and worn ones. Finally, we re-installed the door and made sure it was moving smoothly and safely.
Walter Robertson
- Henderson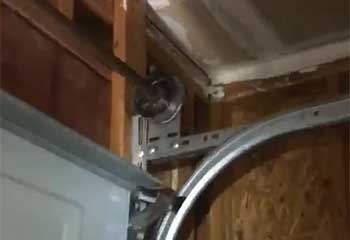 Track Replacement
Customer Issue: Dented track made the panels slip.
Our Solution: After assessing the situation we determined that the issue lied with the dented track. We quickly replaced it with a new Clopay track which was much more durable. Now this customer's door is operating smoothly again.
Deborah Zanity
- Henderson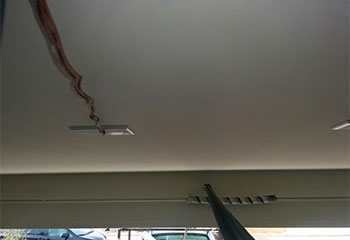 Spring Replacement
Customer Issue: Door spring broke.
Our Solution: After a quick examination we found the root of the problem – one spring had lost its tension. As a result, the second spring was about to break. We carefully replaced both with new, tougher springs, and adjusted their tension properly.
Solomon Durbin
- Paradise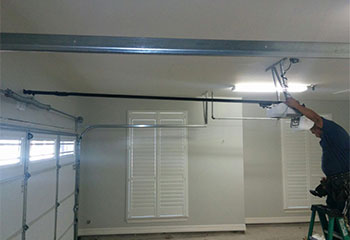 Opener Installation
Customer Issue: Wanted a backup battery feature.
Our Solution: We recommended the Liftmaster 8550w Elite Series opener, which comes with a powerful built-in backup battery. The customer found it to be a perfect choice, and after we installed it she started using her MyQ app to issue voice commands to her door.