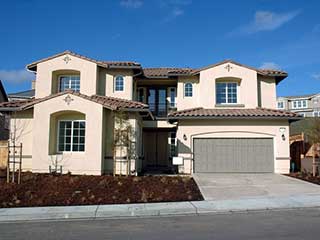 When your garage door is giving you trouble, give our experts at Garage Door Repair Henderson a call. You can count on us to repair or replace panels, springs, tracks, rollers and any other part of your system that's causing it to malfunction. Our company is readily available to help you out in any kind of emergency.
Professional Maintenance Services
Our team can also lower the risk of potential problems to the absolute minimum by offering complete maintenance services. We can take perfect care of all of the system's components, from the bottom weather seal to the opener's motor, and even the panels and tracks.
New Door Installation
Thinking about replacing your entire door? Let us offer you the best deal around. We'll help you choose the best system for your specific needs and install it for you with speed and efficiency. We have the best technicians in Nevada, so you can rest assured you will get nothing short of the highest possible quality when you choose our professional team.
Broken Spring Replacement
The springs are the parts of the system that keep the door balanced. They're also in charge of supporting its weight during operation, and therefore, they are under a lot of tension on a day to day basis. They are incredibly important, yet it is highly risky to handle them without the proper tools and the necessary training. If your door moves too fast or too slow, something is likely wrong with the tension in one of the springs. We can adjust it for you in no time. In case of a broken spring, we can replace it with a strong and much more durable option. You must remember to avoid operating your door after a spring breaks, and not to try and repair these dangerous components by yourself. Our services cover absolutely all types of extension and torsion springs including oil tempered ones.
Opener Related Services
If your opener malfunctions for some reason, you can rest assured that we can fix it! We can replace broken and damaged hardware parts like trolleys and worn out motor gears. If it's a problem to do with your opener's circuit board, our experts can troubleshoot and repair that too. If your safety sensors have gotten misaligned, we'll make sure to carefully set them back into the correct position and make sure that they are able to properly detect obstacles. With us, you will get a prompt solution for any kind of emergency. When it comes to opener replacement, we'll give you advice on selecting the ideal new unit and install it for you with precision.
Contact Us Today:
Highly Skilled Technicians